Browsing articles in "Blog"
I just found out the other day that on Febrary 28,2012 the US Patent Office issued my "lucky" 13th Patent, US 8,123,076 "Appliance controller system featuring automatic beverage dispenser shutoff system"
Abstract: An appliance controller is provided featuring one or more modules configured for providing power to an appliance that receives fluid from a fluid supply system, for receiving a fluid supply system signal indicating that the fluid is not being provided to the appliance and for disconnecting the power to the appliance.
Marvell Semiconductor www.marvell.com company would probably be the LAST company you name when selected a low end LED driver for a Triac-dimmable LED Bulb Design, but they have surprised quite a few people with their new 88EM8183 DRIVER IC. While their first entry into the highly competitive low margin driver market was the 88EN8080/8081 which was designed for single stage single string LED bulbs and the 88EN8801 designed for multiple string applications, they were relatively "me too" LED driver products.
Somebody has done their homework, however, as the new 88EM8183 is a study in the minimum external parts count to implement a leading edge (Triac) dimmable LED driver with the minimum parts count BoM. Check it out: Marvell-88EM8183-Product-Brief.pdf
The trickle-down effect of the Japanese Earthquake recently is just NOW starting to be felt by the electronic industry. I received a call from a customer I had previoulsy done a design using Nichia NESL064A . He is asking for help to redesign using other manufacturers of  LEDs due to 6 month delivery schedule. Of course, semiconductor facilities close to Fukujima suffered some devastating losses and may be down for months:  Renasis lost half of it factories, Hitachi is causing severe automotive component shortages, TI lost its DLP "cash cow" production, etc.
Read more >>
The EPA Energy Star program has been a hot topic of conversation and sometimes consternation within the LED, lumenaire manufacturer and light engine manufacturer community ever since it was announced.
With the Republican majority in the US House of Representatives and a new feeling that the rampant government spending in Washington needs to be cut, one of the targets identified by the GOP committee for possible elimination is the Energy Star program of the EPA. According to the report, the Energy Star Program cost $52 Million a year. Also on the chopping block: Applied Research at Department of Energy for a $1.27 billion annual savings.
link
www.usnews.com/news/washington-whispers/articles/2011/01/20/house-gop-lists-25-trillion-in-spending-cuts
OLED, or Organic Light Emitting Diodes are the new technology on the block, finding application first for the display market as an LCD replacement in the handheld battery powered devices such as cell phone displays. They have progressed to TV and computer monitors as replacement for traditional LCD with backlighting. Their ability to be manufactured as a thin sheet has allowed thickness reduction in these products and their high contrast ratios make them more than competitive with LCDs which require a backplane illumination.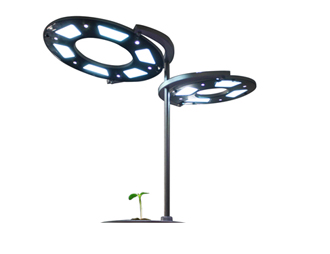 But like the progression of their conventional brethren, the LED, they are following the path to another big volume application: Solid State Lighting. To date they have been hindered by a two major factors: (1) Relatively limited life compared with conventional LEDs (about 5,000 hours to the L50 (50% decrease in output) point compared with about 20-50,000 for conventional HB LEDS and (2) significant lower light output than HB leds ( about 25 lumens  versus 100-150+ lumens for LEDS). However, their physical form is so radically different from conventional LEDs that their advantages for future lighting technology make them the next disruptive technology in SSL. Read more >>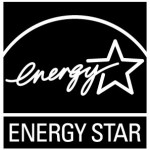 The EPA has released if Final Draft of Energy Star 1.0 Program this week (December 20, 2010). Of interest:
1) Accent and Cove Lights are moved from Residential to Commercial Spec
2) SSL under 5 watts only have to meet Read more >>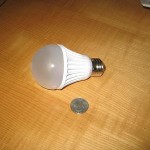 In a surprise move, Energy Star says that it plans to remove "non-standard lamps" from  the Energy Star Integral LED Lamps specification. Specifically the low cost "Snow Cone" style bulbs are being exempted. Many in the industry fear this will lead to lower quality, inferior products that may hurt the  consumer image of LED lighting in general.
Why the sudden move? Just a guess from myself, perhaps the EPA is realizing that the CFL bulb replacements for incandescents are somewhat of a BIG MISTAKE considering they use small amounts of mercury vapor AND the horrid effect they have on the nation's power grid due to their inherently LOW power factor. Perhaps the lesser of evils, the EPA wants cheap low quality LED bulbs to displace cheap low quality CFL's!! Read more >>
Here is a GREAT article from EDN recently!
By Tam Harbert, Contributing editor — EDN, December 14, 2010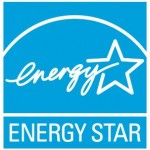 Technology manufacturers may start dropping out of the US EPA's Energy Star program as a result of new certification requirements scheduled to go into effect on January 1, 2011.
The new requirements are a response to an investigation earlier this year by the US Government Accountability Office (GAO), which found that the Energy Star self-certification program was vulnerable to fraud and abuse. The GAO obtained Energy Star certifications for 15 bogus products, some of them rather outlandish.
But information technology and consumer electronics manufacturers say that the new requirements will cost both time and money. Even though Energy Star is a voluntary program, not a regulation, it now has "stricter testing and verification rules than the Clean Air and Clean Water acts," claimed Ken Salaets, director of global policy, Information Technology Industry Council in Washington, DC.
Read more >>
One of the hottest "new" HB triac dimmable off-the-line HB LED drivers is an oldie but goody dressed up with some clever circuit design tricks to make it one of the most cost effective dimming solutions on the market. I am speaking about the "new" Texas Instruments TPS92001 ( tps92001), which is advertised as a "General Purpose LED Lighting Controller" made using the BCDMOS process.
FEATURES DESCRIPTION TPS92001
Ideal for Single Stage Designs
Supports Isolated and Non-Isolated Topologies
Phase-Cut TRIAC Dimmable
Few External Components Mode Operation
Wide Duty Cycle Range for Wide-Input Voltage or Dimming Range
Convenient 5-V Reference Output
Undervoltage Lockout for Safe Operation
Operation to 1-MHz
0.4-A Source/0.8-A Sink FET Driver
Low 100-μA Startup Current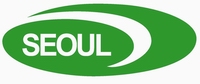 Leading global LED provider, Seoul Semiconductor is announcing today that market survey agency Strategies Unlimited recently reported in "High-Brightness LED Market Review and Forecast 2010", an in-depth report on the LED market, that Seoul Semiconductor is now ranked as No.4 worldwide in the LED market with total sale of USD 301 million
According to this report, the size of the world LED market in 2009 rose by 6.2% to USD 5.4 billion from 2008's USD 5.08 billion. As demands for LED TV increased, sales of LED products for display reached USD 370 million with a year-on-year increase of 178%. Furthermore, as applications for LED become more diverse, sales within emerging market segments such as general lighting applications and automotive has also greatly intensified.
Read more >>